My Father started Sprague Distributing over 20 years ago and R J Manietta CPA's has been there from the beginning. Personal, friendly advice along with excellent tax and accounting services have been the backbone of a terrific relationship. We recommend them wholeheartedly.
Sam Baldassano
Sprague Distributing

Finding a Company that actually does what they promise is unusual, unless you are dealing with RJ Manietta CPA's. | have been working with them since the 1970's and have never been disappointed in any of the professional services they have provided. | highly recommend them to Company's that want the very best service and care with their accounting, tax and business advice.
Jim Voss, President
JVI, Inc.

RJ Manietta CPA's has been taking care of financial statements and tax returns for the Condominium Associations we represent for over 25 years. Their work has been excellent and priced fairly. We are professional property managers and rely on them to take care of our clients and they always make us look good.
Joel Garson, President
Hillcrest Property Management Inc

We have been having our personal tax done with RJ Manietta CPA's for the last 12 years. it's more than tax preparation, we have received financial and career advice that has changed our lives. Having someone believe in us and what we are capable of is inspiring. They have helped us set financial and career goals and it actually works. Holy cow, its true. We recommend them to anyone serious about their finances and careers.
Noel & Darci Outlaw

Rich and Margie are always there to answer our questions, very helpful with our financial needs. Returns our call whenever we call not matter what the problem is big or small. I would recommend your services to anyone!
Triple A Overhead Door, Inc
Frank Sylvester
Jeff McArdle
Owners

I can't imagine having this business without you being a phone call away to answer my questions. I trust you completely – I would never find that again with anyone else!
Charter Products Golf, Inc.
Sherry Krick
President

20+ years ago we were interviewing accounting firms for our business. After spending a short time with Rich we knew this was the firm for us. Rich and Margie have been a "God Send" over the years guiding us on an honest successful business path. Hope to continue on the same road for many years to come.
Stellar Performance time after time!
A-Len Radiator Shoppe, Inc.
Len and Cindy Senicka
Presidents

Rich and his team have been doing our taxes for many years. We especially enjoy the accurate, professional, friendly service they provide. They bring ideas to help us in our personal financial planning
Terri Klisiewicz
Individual Tax Client

I met Rich Way back in 1979. It was through an introduction to him by my father in law. I was in dire need of having my taxes done at the last minute because of a falling out with the company I had been using. It was the best introduction I have ever received. Rich not only did not need an extension to finalize everything, he actually was able to get me a refund. Something the Franchise Accounting Company was never able to do.
RJ Manietta CPA's is not only a company it is a family you can invite into your home. I have known and have been associated with Rich for some 35 years. I know that we will be associated with R.J. Manietta CPA's as long as they are in business. You just can't trust anyone more than I trust these people. They are family to me and my family, and always will be.
Swift Impressions Inc.
Carolyn Musto
President, Owner, Founder

R.J. Manietta has been doing my Accounting and Tax Services for 44 years. They did my mothers, mother-in-law, my personal and business. They do my three (3) sons. I don't know what I would do if I didn't have their shoulders to lean on when I need the stupid questions answered every time the government blinks and changes things. They are thorough and efficient in the services they provide. If you do not have them working for you then you have my deepest sympathy
Tri-Town Service Center
Robert Latelle
President

Rich and Margie at R.J. Manietta CPAs have been my trusted advisors for over 15 years! I wouldn't think about going anywhere else! TOP NOTCH TAX AND ADVISORY SERVICES! A growing business that has been able to keep the family touch!
O-Nits, Inc.
Marc Palano
President
Accountants, Income Tax Specialists, Quickbooks and Peachtree Pro's and Business Advisors to Small Businesses.
CERTIFIED PUBLIC ACCOUNTANTS
Schooled and experienced in accounting for businesses and partnerships. Accountants, Income tax specialists, Quickbooks and Peachtree Pro's and Advisors to Small Businesses.
Specializing in income tax planning and preparation for individuals and Small Businesses. Individual preparation, day, evening and Saturday appointments are available. Small business tax preparation after an over view of the accounting information 1 hour free consultations are available during the day.
QUICKBOOKS AND PEACHTREE PROS
Quickbooks training and trouble shooting-your office or ours. Peachtree training and trouble shooting-your office or ours. Ask about our 2 hour $149 training special.
We will do your bookkeeping so you can do your business. You have access to your information anytime and anywhere there is internet service.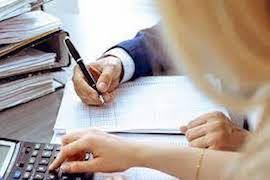 ADVISORS TO SMALL BUSINESS
Assist you in defining and setting your business goals. Developing a plan to achieve your goals. Understanding and using your financial statements. Business experts to bounce ideas off and get feedback
Setting up a new business
Setting up a new business is more complicated then just going to work. We start out with a discussion of the various types of business entities to choose from.