Living The American Dream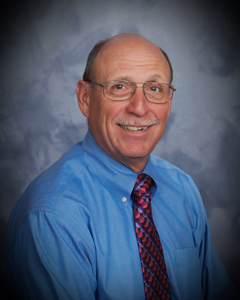 My Grandfather came to America in 1906 and worked building the railroad as a laborer. He and my Grandmother had ten children, nine daughters and one son. My Father was the son. With no formal education he made a living and took good care of his family. My Dad was a hard working factory man who rose to plant manager. He was a gifted artist, unfortunately he could not pursue his scholarship to the Art Institute.
All through the years my Mom and Dad worked hard and encouraged me to go to college. When I graduated from Roosevelt University, I was the first in our entire family to do so. Thirteen sets of aunts and uncles and 60 first cousins on both sides and I was the first to graduate college, my Grandpa and Grandma would have been proud.
Four years after graduation having worked in Public Accounting, one year as a corporate controller and several semesters teaching cost and intermediate accounting at Elmhurst College in the evening, I was ready to take the plunge and open my own Public Accounting Practice. My kitchen table became my office. Watch out world here I come!
One tax return at a time, two, then four, now over 600. Other individuals wanting to live the American Dream joined me and we grew together. From taxes to accounting to business advisors, thirty years later we are an overnight success.
The journey has been an amazing one for my family and myself. We have met so many terrific people and have been as instrumental in their success and they in ours. It has become even more personal and gratifying as my Favorite daughter Margie, a CPA, has taken up the cause. We work together taking care of one family at a time.
Our firm today consists of three CPAs, including myself, and one professional accountant. We have over one hundred business clients, 600 individual tax clients and work extensively in the Homeowner Association area.
Our main focus now is training and supporting QuickBooks® users, helping businesses use this software properly to make their businesses and lives better.
Utilizing our years of accounting, tax, business experience and understanding of the entrepreneur's dream allows us to give the business owner the edge they need to have a great business and a wonderful life.
To paraphrase Muhammed Ali, we can't wait for tomorrow because we get better every day. Come and join the fun!
Rich Manietta
Accountants, Income Tax Specialists, Quickbooks and Peachtree Pro's and Business Advisors to Small Businesses.
CERTIFIED PUBLIC ACCOUNTANTS
Schooled and experienced in accounting for businesses and partnerships. Accountants, Income tax specialists, Quickbooks and Peachtree Pro's and Advisors to Small Businesses.
Specializing in income tax planning and preparation for individuals and Small Businesses. Individual preparation, day, evening and Saturday appointments are available. Small business tax preparation after an over view of the accounting information 1 hour free consultations are available during the day.
QUICKBOOKS AND PEACHTREE PROS
Quickbooks training and trouble shooting-your office or ours. Peachtree training and trouble shooting-your office or ours. Ask about our 2 hour $149 training special.
We will do your bookkeeping so you can do your business. You have access to your information anytime and anywhere there is internet service.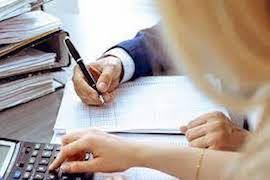 ADVISORS TO SMALL BUSINESS
Assist you in defining and setting your business goals. Developing a plan to achieve your goals. Understanding and using your financial statements. Business experts to bounce ideas off and get feedback
Setting up a new business
Setting up a new business is more complicated then just going to work. We start out with a discussion of the various types of business entities to choose from.