WE DO THE NUMBERS-SO YOU CAN DO THE BUSINESS
ACCOUNTING MADE EASY
You will make profits and build your business if you spend more time doing what you're good at and less time doing what we are good at, the bookkeeping and accounting. Check out our Accounting Made Easy Programs to find one that frees you up and fits your needs. Each basic program can be customized to fit your specific needs.
Free one hour consultation.
Program #1
Corporate income tax preparation
Personal income tax preparation-main family member
One accounting meeting
One tax planning session
One tax projection
Unlimited phone consultations with us
Fees for the above are $ 2,496
Program Services
Corporate income tax preparation
Personal income tax preparation-shareholders only
Three accounting meetings
Staff training and system improvements
Three business planning / tax planning sessions
Two tax projections
Bank reconciliations
Payroll Taxes
W-2's and 1099's at year-end
Sales Tax Returns
Depreciation schedules
Monthly Financial Statements
Unlimited phone consultations with us
Customized approach to your financial information

Quickbooks

 or other software training and support
All menu items listed below
A customized program will be created for you.
SOFTWARE- QUICKBOOKS, provides you and us with a consistent platform from which to work.
Quickbooks®
Software setup
Training
1 year of phone and on-line help
One time charge $ 995 
Here's what you get:
Quickbooks

® installed on your computer
Current chart of accounts and balances
Training to set up your suppliers and vendors for accounts payable and bill payment,
Training to print checks, make deposits and keep an accurate check register
Electronic bill payment from your bank.
Customer setup and training on billing and recording customer payments
Training on producing financial reports
See our menu of other optional services below, which you can order and we will simply charge your credit card at the time of your order. We look forward to putting together a package that uniquely fits your needs.
Sales tax preparation $ 100 each
Bank Reconciliations $ 125 each account
1099 preparation $ 15 each, minimum $50
Depreciation schedule updates $ 150
Payroll tax return preparation and W-2's $ 125 each quarter / $ 10 per W-2(min $75)
Annual Reports $ 150
Insurance Audits – Payroll $ 175
Tax Return Copies $ 50 by e-mail / $75 hard copy or fax
Financial Statement Copies $ 50 by e-mail / $75 hard copy or fax
Response to Federal or State Notices $ 125
Tax Projections – Corporate and/or Personal $ 255

Quickbooks

® training $ 149 per hour in our office $169 per hour in your office

Quickbooks

® phone support $ 299 per year
Personal Financial Statements on bank forms $ 145
FAFSA Student Aid / Loan Forms $ 145
Miscellaneous service package (includes the services listed below – offered separately above) – $ 289 per year
Annual Reports
Insurance Audits – Payroll
Tax Return Copies
Financial Statement Copies
IRS Notices
Sales Tax Notices
Dept. of Employment Security Notices
Illinois Department of Revenue Notices
Tax Projections – Corporate and/or Personal
Explanation of the Details
Accounting meetings, these are serious sit downs with the owners going over the internally produced financial statements. Fast paced and informative these meetings will bring the numbers to life and help you to run your business with a purpose. The financials tell a story and we will help you to understand and use them.
Tax planning sessions, these sessions allow us to explore your tax planning options to help legally control the amount of tax to be paid and when it will be paid. We will develop a plan usually in the Spring of the year so as to allow the most time for implementation. The second tax planning session is held right after Labor Day as this allows us to be proactive in addressing new issues and circumstances to make modifications to your benefit. The idea is to control how much you pay and when you will pay it. .
Tax projections, are done to see if the plan is working. The results are compared to the plan in order to make changes. The first tax projection is done after the mid-year accounting meeting. The second tax projection is prepared after the third quarter accounting has been completed and allows for end of year decisions and changes. Your money is important, our job is to help you keep it.
Business planning sessions, our role as advisors is to help you clearly define your goals, make and implement a plan and work with you to achieve amazing results. These meetings set the tone for where you want to go and how you will get there. Upon completing these sessions you will have definite goals and a plan of attack to accomplish them.
Which program is right for you? The one that will give you the greatest opportunity to achieve amazing results. Invest in yourself, the rewards will be outstanding.
Rich Manietta CPA
Margie Manietta CPA
Accountants, Income Tax Specialists, Quickbooks and Peachtree Pro's and Business Advisors to Small Businesses.
CERTIFIED PUBLIC ACCOUNTANTS
Schooled and experienced in accounting for businesses and partnerships. Accountants, Income tax specialists, Quickbooks and Peachtree Pro's and Advisors to Small Businesses.
Specializing in income tax planning and preparation for individuals and Small Businesses. Individual preparation, day, evening and Saturday appointments are available. Small business tax preparation after an over view of the accounting information 1 hour free consultations are available during the day.
QUICKBOOKS AND PEACHTREE PROS
Quickbooks training and trouble shooting-your office or ours. Peachtree training and trouble shooting-your office or ours. Ask about our 2 hour $149 training special.
We will do your bookkeeping so you can do your business. You have access to your information anytime and anywhere there is internet service.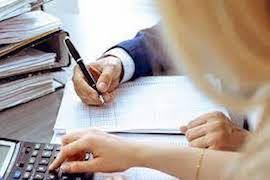 ADVISORS TO SMALL BUSINESS
Assist you in defining and setting your business goals. Developing a plan to achieve your goals. Understanding and using your financial statements. Business experts to bounce ideas off and get feedback
Setting up a new business
Setting up a new business is more complicated then just going to work. We start out with a discussion of the various types of business entities to choose from.